Mason, OH – Day two of the 93rd LNGA Championship played decidedly differently than day one thanks to mother nature. The par 72 6,400-yard course firmed up under hot and humid summer temperatures and gusty conditions. Winds of 15+ mph made the course play more like a U.S. Open than an amateur championship. Only four players managed to score under par today while others struggled, allowing the chase for first-round leader Hailey Jones to heat up.
Jones struggled today, including a triple bogey on the 12th hole, but she bounced back with birdies at the 13th and 15th to stay atop the leaderboard.
"The wind was up today and that made it a lot more difficult, but I hung in there and did the best that I could," Jones said.
Two under par was the best score in round two and was shot by Arkansas' Giovanna Fernandez and Baylor's Britta Snyder. Snyder jumped into solo fourth after a closing birdie on the par 5, 18th.
"I hit it as good as I could ask for today, obviously there were a couple shots that I'd like to have back out there but I was really happy overall," Snyder said. "I'm gonna keep my foot on the gas and stay as aggressive as possible. I didn't play well yesterday so the goal is to just keep chipping away at it tomorrow."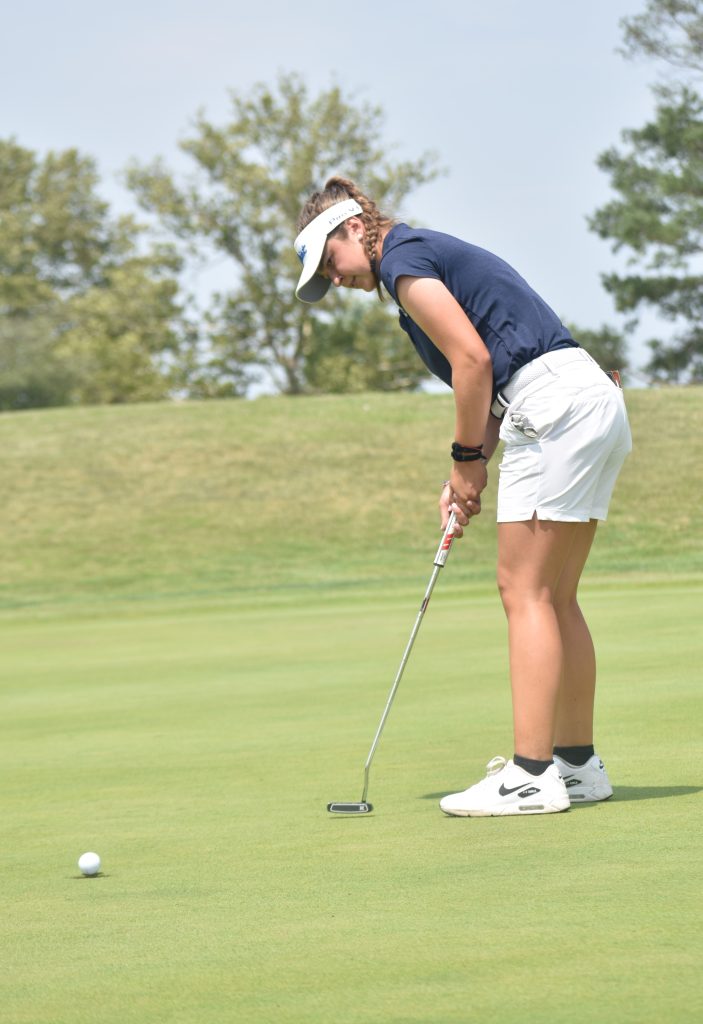 Fernandez, the Paraguayan native, is solo second and trails Jones by two shots.

"I didn't start very good, I was two over in the front, but I made a lot of birdies in the back nine so I happily finished two under," Fernandez said. "With this weather, it was not very easy, but I think I hit it pretty good today."
Faith Choi, a local favorite and a junior at Ohio State University, made a day two charge and managed to post a one-under, 71, including five birdies which catapulted her into a strong position going into the last day. She trails the leader by three strokes.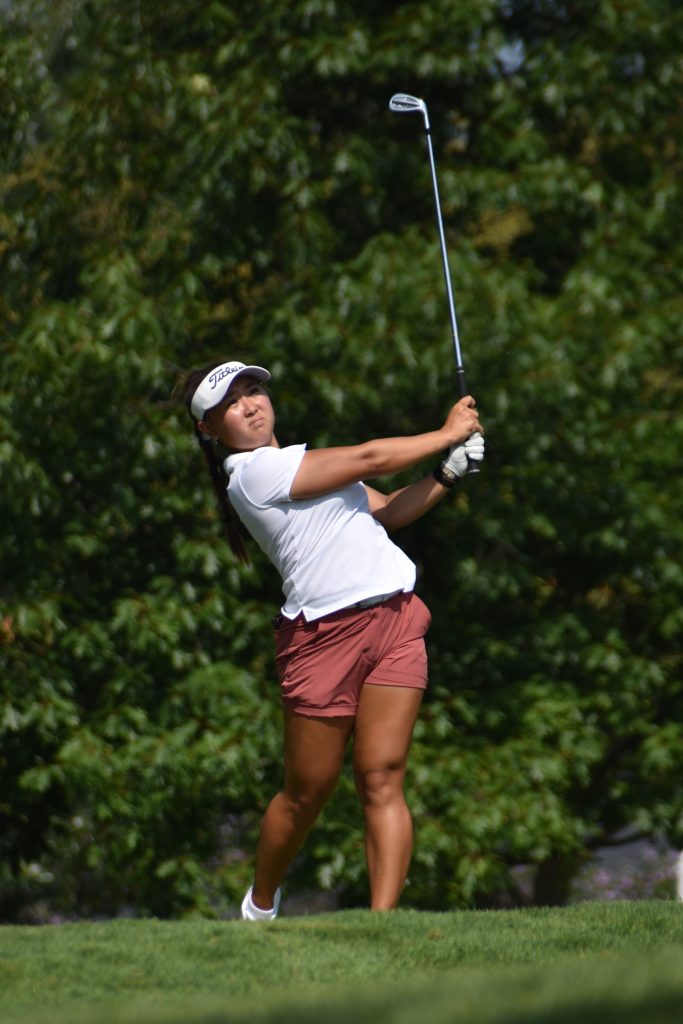 Another player who charged up the leaderboard was former Mizzou standout and two-time USGA Women's Mid-Am Champion, Julia Potter-Bobb.
Potter-Bobb, an Indiana native, recently finished runner-up at the Indiana Amateur where she posted a three-day total of four under par. That momentum is carrying into this week.
"You always want to play against good competition, great competition, and events like this provide that opportunity to me," Potter-Bobb, "I'm trying to get ready for the (U.S.) Women's Mid-Am, so to be able to come out here and have something that's within two hours of my hometown and play against some of the best players in the country, it's a hard opportunity to pass."
The final round tee times will begin at 7.30 a.m. on Thursday at The Grizzly. Live scoring can be found by visiting the LNGA webpage at https://www.ladiesnationalgolf.org.
Check out social media pages to follow along with tournament updates:
Instagram: LNGA_golf
Twitter: LNGA_golf
Facebook: LadiesNationalGA